Looking for a New Door Entry System?
Video and Audio Door Entry Systems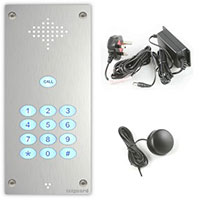 Here at Morgan Security we supply and fit both video and audio door entry systems. These systems provide secure and controlled admission to visitors or customers, and can bring invaluable peace of mind in addition to enhancing your security.
Our video and audio systems help control the authorised access to your property and also add value and safety. Morgan Security have proven experience in the supply, installation and maintenance of a huge range of door entry systems ranging from simple one-to-one audio entry through to DDA approved, concierge controlled video entry systems.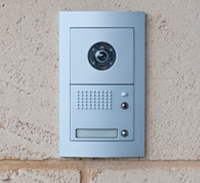 Any door entry system can be combined with access control for additional security and flexibility. We maintain staff training in market leading products to ensure that your needs are always fully met.
Types of Door Entry System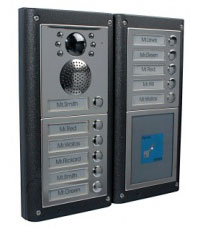 Here is a list of the different types of door entry system and associated components available to fit a variety of requirements.
Standard Single Switch or Multi Switch Door Panels
Coded Access Panels
Audio Telephones
Video Telephones
Door Releases
Power Supplies, Relays & Switches
Cables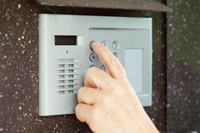 To read more about our locksmiths or maintenance contracts at Wokingham or Bracknell please click here.
For more information or a free survey and quote simply call us on 01344 868 656.