Commercial Security


Locks Wokingham & Ascot

Are you looking for a company to fit new locks on your property or premises in Berkshire? Do you want a reliable locksmith you will fit your door entry system or access control efficiently and at a competitive price? Morgan Security have a reputation for excellence across Berkshire, including in Wokingham, Ascot, Bracknell and Reading. And when a single lock system won't do, we have the knowledge and experience to be able to advise you on the best solution to your security needs.
Access Control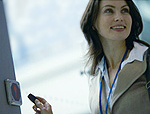 Every business, whether large or small, has assets that need protecting from theft and criminal damage, as well as staff to be care for. Access Control involves the purposeful restriction of access to a specific door, gate, barrier, machine or specific areas within a building by the use of electronic devices.
Survey – We undertake a free site survey
Design – We tailor equipment specified to meet each client's specific needs
Installation – By fully qualified engineers, at a time to suit you
Maintenance – 12 month guarantee with ongoing maintenance contracts
Whether you are looking for a simple, stand-alone access control or a centrally managed system for a large area with several entrances and exits, Morgan Security's locksmiths have the experience and expertise in access control to find the perfect solution for your needs.
For more information on access control, please call us on 01344 868 656.
Looking for a New
Door Entry System?
Video and Audio Door Entry Systems
Here at Morgan Security we supply and fit both video and audio door entry systems. These systems provide secure and controlled admission to visitors or customers, and can bring invaluable peace of mind in addition to enhancing your security.
Our video and audio systems help control the authorised access to your property and also add value and safety. Morgan Security have proven experience in the supply, installation and maintenance of a huge range of door entry systems ranging from simple one-to-one audio entry through to DDA approved, concierge controlled video entry systems.
Any door entry system can be combined with access control for additional security and flexibility. We maintain staff training in market leading products to ensure that your needs are always fully met.
To read more about our maintenance contracts, please click here.
For more information or a free survey and quote simply call us on 01344 868 656.
Security Shutters, Gates & Garage Doors
M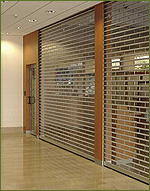 organ Security supply and fit a wide range of different types of security shutters, window bars and grilles.
Residential – concealed continental style shutters greatly increase the physical security of your home in an unobtrusive way
Retail – A huge range of products are available from roller shutters to roller curtains; thermal shutters to collapsible gates. We can provide information and advice on all options.
Commercial – Automated security shutters as a physical barrier to protect your business
Garages – For heightened security, and convenience nothing beats an automated garage door. We supply and install from new and can assist in the maintenance and repair of existing installations.
Operating systems for your chosen garage door or roller shutter:

Electric
Photocell
Induction
loop
Movement
sensor
Remote
control
Push
button

Gates – Automated gates act as a physical and psychological deterrent to an intruder. We can supply wooden gates or fabricated metal which may open on a sliding or swing operated opener. This may also be connected to a lock, door entry or access control system.
For more information on any of these products or our other services call us on 01344 868 656
Automatic Door Openers
So many businesses turn to National companies to supply these products and then find they have to wait weeks for an engineer to repair faults. Morgan Security personnel are fully trained by several of the leading UK manufacturers of Automated Door Operators and we are local. This is what we can provide:
We will visit your premises to conduct a free survey and ascertain your needs
We will specify the product which best meets those needs
We will supply the product at a reasonable price
We will commit to an installation at a time and date agreed with you – and we will stick to it
The product and installation come fully guaranteed
We operate a 24 Hour emergency service and will attend to any reported door fault within 24 hours – priority always given in the event of an insecure building
Morgan Security has been established locally since 1989 and will continue to be based locally to support your security needs as they change over the years.
Planned Preventative Maintenance
Door maintenance is not only essential to the smooth running of any business, but did you know it was also a legal requirement? The New European CEN Standards for "Safety in Use" state clearly that all types of door should be:
Maintained in an efficient state
Maintained in efficient working order
In good repair
Failure to show evidence of proper maintenance could mean up to two years in prison, fines of £5000 and prohibition and enforcement notices being served.
Why schedule routine maintenance?
Routine maintenance prolongs the operational life on an installation, as well as keeping it in good working order
It ensures that the installation is in safe, efficient working condition thus reducing risk of accidents and damage. Reduced damage risk also means that risks of down time, reduced productivity and loss of revenue are also less likely.
Potential problems can be identified early and therefore are more likely to be easily rectified.
Morgan Security offer a cost effective maintenance programme to cover all aspects of your security: mechanical and electrical door locks and releases; door closers and openers; mechanical, digital and electrical access control and door entry systems; C.C.T.V. equipment; gates and shutters etc.
We would be delighted to provide you with a quotation for maintaining your doors and security products, simply call us on 01344 868656. We work throughout the Berkshire area, including in Wokingham, Ascot, Bracknell and Reading.