Automatic Door Operators


Bracknell & Wokingham

El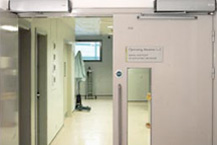 ectrical mechanical operators provide reliable silent operation with back-up batteries in the event of power failure. They, can be fitted to existing and new door installations, including automatic swing door operators.
So many businesses turn to National companies to supply these products and then find they have to wait weeks for an engineer to repair faults. Morgan Security personnel are fully trained by several of the leading UK manufacturers of Automated Door Operators and we are local.
Services we provide
We will visit your premises to conduct a free survey and ascertain your needs
We will specify the product which best meets those needs
We will supply the product at a reasonable price
We will commit to an installation at a time and date agreed with you – and we will stick to it
The product and installation come fully guaranteed

We operate a 24 Hour emergency service and will attend to any reported door fault within 24 hours – priority always given in the event of an insecure building. Morgan Security has been established locally since 1989 and will continue to be based locally to support your security needs as they change over the years.
Our product features
The products we use will be specified according to your specific requirements, but you can be assured that they will have the following features:
Highly Reliable Door Operators
Manual operation with Automatic Facility
Range of Safety Features Available
Fit to News or Existing Doors
DDA Complaint
Link to Access Control Systems
We are a recommended centre for:

Abloy Automatic Door Operators
Security Shutters, Gates & Garage Doors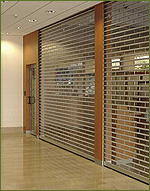 Morgan Security supply and fit a wide range of different types of security shutters, window bars and grilles.
Residential – concealed continental style shutters greatly increase the physical security of your home in an unobtrusive way
Retail – A huge range of products are available from roller shutters to roller curtains; thermal shutters to collapsible gates. We can provide information and advice on all options.
Commercial – Automated security shutters as a physical barrier to protect your business
Garages – For heightened security, and convenience nothing beats an automated garage door. We supply and install from new and can assist in the maintenance and repair of existing installations.
Operating systems for your chosen garage door or roller shutter:

Electric
Photocell
Induction
loop
Movement
sensor
Remote
control
Push
button

Gates – Automated gates act as a physical and psychological deterrent to an intruder. We can supply wooden gates or fabricated metal which may open on a sliding or swing operated opener. This may also be connected to a lock, door entry or access control system.
For more information on any of these products or our other services such as our emergency locksmith services you can contact us by calling 01344 868 656.