Access Control


supplied and installed in Bracknell, Wokingham and surrounding areas

Morgan Security have the knowledge and expertise to interpret your requirements and provide a system which will work as you require it to. You may have a preference for digital, card, key fob or the very latest in bio-metric systems; you may wish to consider proximity systems and look at stand alone or PC based options. From a single door controller to a multiple door, high end integrated system we will have a solution to meet your needs.

Every business, whether large or small, has assets that need protecting from theft and criminal damage, as well as staff to be cared for. Access Control involves the purposeful restriction of access to a specific door, gate, barrier, machine or specific areas within a building by the use of electronic devices.
Survey – We undertake a free site survey
Design – We tailor equipment specified to meet each client's specific needs
Installation – By fully qualified engineers, at a time to suit you
Maintenance – 12 month guarantee with ongoing maintenance contracts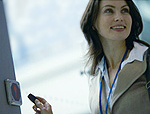 Whether you are looking for a simple, stand-alone access control or a centrally managed system for a large area with several entrances and exits, Morgan Security's locksmith experts have the experience in access control to find the perfect solution for your needs.
For more information on access control, please call us on 01344 868 656
Paxton Net2 Paxlock: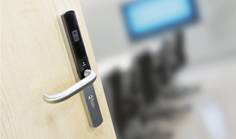 We are delighted to have recently added the Paxton Net2 Paxlock to the range of products we specialize in. Paxton Net2 Paxlock is a wireless networked access control solution in a door handle and operates in conjunction with mortice night latches. Sleek and stylish, this is a very versatile product.
Please ask for a demonstration. for more information visit www.paxton.co.uk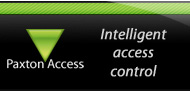 Planned Preventative Maintenance
Door maintenance is not only essential to the smooth running of any business, but did you know it was also a legal requirement? The New European CEN Standards for "Safety in Use" state clearly that all types of door should be:
Maintained in an efficient state
Maintained in efficient working order
In good repair
Failure to show evidence of proper maintenance could mean up to two years in prison, fines of £5000 and prohibition and enforcement notices being served.
Why schedule routine maintenance?
Routine maintenance prolongs the operational life on an installation, as well as keeping it in good working order.
It ensures that the installation is in safe, efficient working condition thus reducing risk of accidents and damage. Reduced damage risk also means that risks of down time, reduced productivity and loss of revenue are also less likely.
Potential problems can be identified early and therefore are more likely to be easily rectified.
Morgan Security offer a cost effective maintenance programme to cover all aspects of your security: mechanical and electrical door locks and releases; door closers and openers; mechanical, digital and electrical access control and door entry systems; C.C.T.V. equipment; gates and shutters etc.
We would be delighted to provide you with a quotation locksmiths, maintaining your doors and security products, simply call us on 01344 868656. We work throughout the Berkshire area, including in Bracknell and Wokingham.